Genoil's Technical Director in Mexico
Mario is an expert in energy and project development and has worked with PEMEX Exploración y Producción since 1982 in the engineering, construction and maintenance of oil and gas production facilities, and pipelines and oil field services. Mario is based in Villahermosa in the state of Tabasco and Agua Dulce which is located in the state of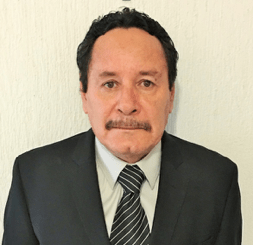 Veracruz and has deep relationships in the oil sector there. As a former Pemex engineer with a great deal of local energy sector expertise, Mario is an expert in structuring deals and can navigate the complex oil and gas industry in Mexico.
Mario was supervisor, coordinator, superintendent and deputy manager in PEMEX Exploración y Producción. He is extremely familiar with the laws and regulations of the Mexican oil industry. Mario has been involved in the construction of pilot plants, as well as experience with project development with many completed projects under his belt. He has had a a great deal of success in structuring winning bids in Mexico.
He holds a bachelors degree in Civil Engineering. He also has a great deal of background in economics and finance. Mario retired from PEMEX Exploración y Producción in 2014.