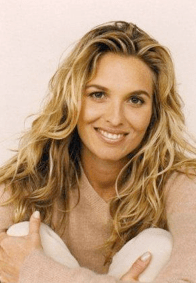 Kip Azzoni is a screenwriter, freelance journalist, "indie inventor" of the CardShark phone accessory, and humanitarian adventurer. She is a graduate of Pomona College and NYU and has a Masters Degree in Screen Writing from the Tisch/Gallatin Division at NYU.
As a content creator, Kip has a range of feature film and TV properties in play. She is currently completing a non-business book that tackles the subject of IP protection from the standpoint of the entrepreneur and the start-up. In her travels into remote parts of the world, Kip has uncovered some intriguing stories and interests. This combined with her forays into interviewing business leaders on the one side, and the underdog indie inventors on the other, Kip has enjoyed connecting people and dots in an effort to streamline information and align people's passions and areas of focus and attention. At Genoil, Kip is focused on business development and has made introductions to high level professionals who keen to execute business deals.
Kip (then nom de plume Kip Longinotti-Buitoni) has written a book for Simon & Schuster called "Selling Dreams, How to Entice Your Customers' Emotions". She wrote it with her then husband, Gian Luigi Longinotti-Buitoni, adapting the book from a PhD in French to an entertaining business book read for people who don't want to read a typical brick of a business book.