Jose E. Garcia-Torres joins Genoil to spearhead Genoil business development for both Genoil GHU and the Genoil – Anton Oil Field Services alliance in Mexico.  Jose has been a consultant for many years in the field of business development and financial services in Mexico. His background in economics and banking, almost 30 years of government experience and an extensive network of relations in public and private sectors have been very helpful tools in the support of foreign companies doing business in Mexico or accessing the Mexican and Latin American markets. In the financial sector such a network of relationships extend to almost every country in Latin America.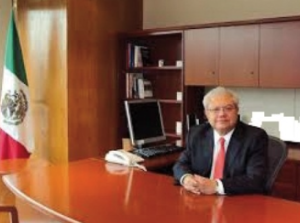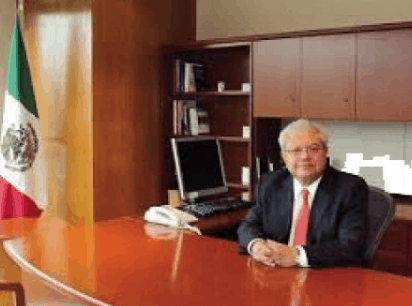 Jose is Board Member and President of the US-Mexico Chamber of Commerce in Mexico City since 2010 and Board Member of the Chamber in the US. He is been associated to the Chamber since 1992, while he was in Washington in a Diplomatic post. This position has allow him access to government and private sector Officials in both countries.  Actually his firm does Consulting to foreign Companies in Business Development in the fields mentioned above.
After his 30 years of service to Nacional Financiera (Nafin), the leading Industrial Development Bank owned by the Government of Mexico, Mr. Garcia-Torres is now actively involved in different projects with US, Australian, Spain, Korean, Canadian, Chinese, Singapur and India Companies and organizations in the field of telecom, fiber optic, oil and gas, mining, infrastructure, remittances from Mexicans abroad and genomics. New technologies are an important field of his business development activities.
He was part of multiple negotiation teams for the financing loan agreements and execution of 50 loans to Nafinsa for the financing of infrastructure, industrial, mining, agricultural, education, health, training and technical assistance projects for about $15 billion dollars and provided by The World Bank, The Inter-American Development Bank IDB (and their private arm´s such as IFC and IIC), as well as the US Eximbank and export financing agencies from all around the world. He also worked actively with major commercial and investment banks from US, Canada, Europe and Japan in the financial arrangements of specific projects and in several bond issues carried out by Nafinsa.
From 1991 to 1997 he was Nafinsa´s Senior Representative in the Washington Office and Financial Counselor to the Embassy of Mexico in Washington, D.C. During those years the Nafta Agreement was approved entering into effect and the financial meltdown of the Mexican economy in 1994-95 took place , giving Mr. Garcia the opportunity to play some role in both historical events.
Mr. Garcia-Torres holds an M.A. in Economics from Vanderbilt University and a B.A in Economics from the National University of Mexico, his Alma Mater. He has attended multiple Courses and Seminar in a variety of topics related to financial, industrial and infrastructure issues at The World Bank, IDB, FMI, Georgetown University as well as American University. He resides in Mexico City and travels frequently to Washington, D.C, New York, Chicago, Los Angeles and Miami, as well as  Beijing, Shanghai among other places.