Genoil's emergency spill response plan demonstrates our commitment to respond to worst case maritime oil spill scenarios. Genoil's ultimate design incorporates :
Worker safety gear.

Cost limitation plan.

Type of oil and it's value.

Self propelled shallow water barges with maximum storage capacity.

Oil spill fighting including sophisticated boom strategy.

Containment and controlling incidents to minimise effects to property safety and environment.

Clear area : ignition prevention.

Trash collection boats.

Arrangement for training local cleanup authorities.

On board high speed separation.

Removal of many different products including bunker, slop & oily water for resale.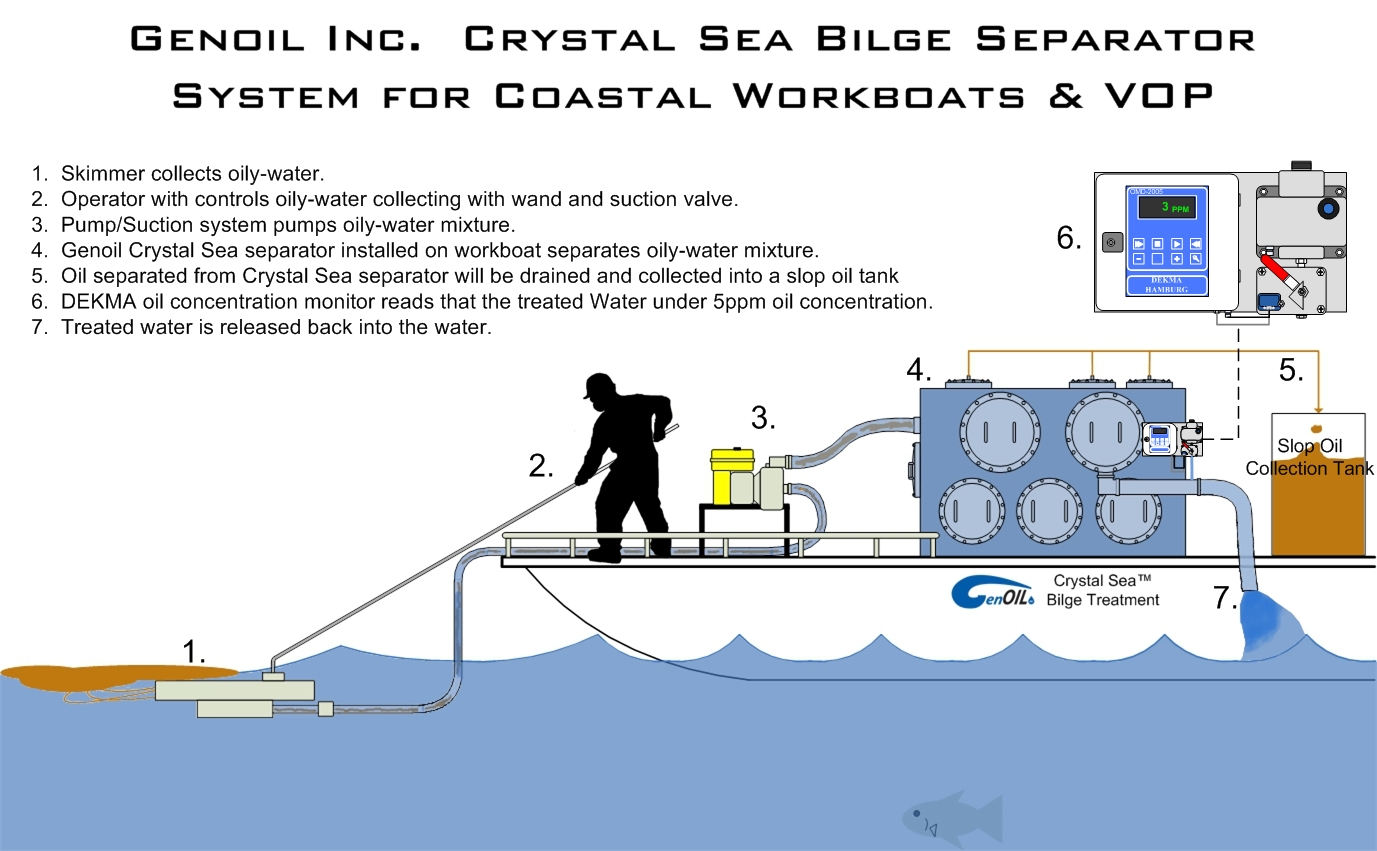 Dealing with environmental cleanup costs has become infinitely more complicated in recent years. Even small spills can be exceedingly expensive because each port is subject to international laws and mounting international responsibility. There is a universal agreement that the polluter must pay. Some times the spill source is not easily detectable in the case of illegal bilge discharges or undetected leaks. The responsible party can be responsible to pay a large array of costs including those beyond the scope of the cleanup itself. In this case Local authorities almost always pay the costs for the cleanup until international funds can assist.  No two oil spills are the same. Therefore it is very difficult to estimate the cleanup costs.
For any spill urgent cleanup is a must. Many cost factors are involved:
Sensitivity of the area.

Accessibility / location.

Type of product spilled.

Cleanup techniques.

Wildlife (birds etc).

Value of lost oil.

Weather.

Timing.