"Tim Torrington (or Lord Torrington, if you like) graduated as a geologist from Oxford university in 1964 and after ten years in the mining industry, largely in Southern Africa with Anglo American Corporation and Lonrho, he became CEO of the Attock Oil Company (later Anvil Petroleum), subsequently serving as Chairman of Expro North Sea, a major UK-based international service company. In 1994 he became Managing Director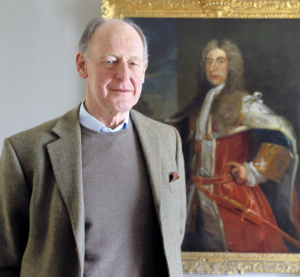 of Heritage Oil & Gas, initiating its successful entry into oil and gas discoveries in Congo Brazzaville and Uganda's Western Rift Valley.Tim Torrington also served on the House of Lords European Communities Energy Committee, chairing it from 1984 to 1987. He is currently a non-executive Director of Lansdowne Oil & Gas plc and involved in wildlife charities in Africa.
Tim's career has involved technical, administrative and financial roles in the worldwide natural resources industries and contact or negotiation with financial institutions and governments on all continents at many levels." He is a member of Genoil's advisory board.