Peter Chung – Vice President, Engineering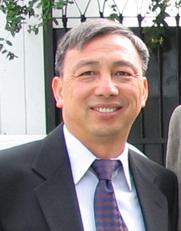 Mr. Peter Chung holds Bachelor and Master Degrees in Chemical Engineering from the University of Calgary, Alberta, Canada. He is a registered member of the Association of Professional Engineers, Geophysics and Geologists of Alberta (APEGGA).
Peter Chung has over 25 years of experience in process engineering and project management. His experience includes feasibility and scoping studies, conceptual design, detailed engineering, construction, commissioning and operation in oil sands extraction, heavy oil upgrading and gas processing industries. Mr. Chung s experience and expertise has been utilized by the major oil sands producers such as Syncrude Canada, Suncor Inc., Albian Sands and Canadian Natural Resource Ltd. in the development of the Canadian oil sands.
Peter Chung was a process associate for Syncrude Canada before he became a Partner of GKO Engineering. After the purchase of GKO by Stantec Consulting Inc., Peter became a Principle Process Consultant for Stantec and later, a Principle Technology Consultant for CoSyn Technologies. Peter joined Genoil in September 2006 and is responsible for the overall development of the Genoil Upgrading technologies and projects.