Mr. González is an industrial engineer who has a deep knowledge of oil field assets in Mexico and work on business development strategies in Mexico. He has worked in projects offshore and onshore in marine and southern regions of Pemex in México.
Weatherford:
Updating models of wells in the fields belonging to the fields of Ixtal, Manik, Onel Light Marine Project and Yaxché – Xanab, through the migration of models made in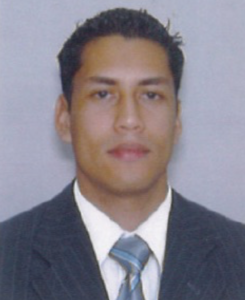 PIPESIM and WellFlo software to PROSPER software in order to establish the management strategy of Litoral de Tabasco production in a comprehensive network and analysis of scenarios that allow the optimization of production and possible areas of opportunity for decision-making with the following activities
Comesa:
Economic feasibility study for the Project for the Reactivation of Closed Wells with Possibilities in Samaria – Luna and Five Presidents production assets, where the following fields were analyzed: Sen, Terra, Tison, Cunduacan, Íride, Samaria, Navegante, Pijije (for the active Samaria – Luna) and Five Presidents, Arroyo Prieto, Bacal, Blasillo, Guaricho, Ogarrio, Cerro Nanchital, Lacamango, La Central, Rabasa, Rodador, San Ramón (for the active Five Presidents) specifically the part of creating models for to carry out the stochastic economic evaluation in its different scenarios.
Halliburton:
Economic study for the Post-FEL CLM Project – Campos KAB, SINAN, BOLONTIKU, KIX, MAY, OCH, UECH, NAK, CITAM, YUM, MISON and KAX specifically the part of modeling to carry out economic evaluation in their different stages. He was documenting and integrator of the decision support document of the FEL III Project or FEL D (Definition) CHUC for the Abkatun – Pol – Chuc Production Asset (APAPCH) documents that were uploaded to the FEL – PEMEX portal. He has also been a consultant in quality management systems. Mr. Gonzalez has two Master Degrees in business administration and quality systems administration, with 5 years of experience in production strategics in Mexico.