Grupo Roales is in partnership with Genoil to jointly engage in bids and develop projects in Mexico. Grupo Roales formed in 2008 is a leading oil services company headquartered in Ciudad del Carmen, Campeche Mexico.  Grupo Roales employes 415 people and in 2016.
In addition to oil field services the parties will work to market the Genoil's GHU technology and Grupo Roales will support Genoil with EPC work including; feasibility studies and detail engineering design,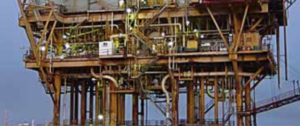 procurement and design for the projects which will be applying Genoil GHU technology on an exclusive basis in Mexico.  The Companies are currently reviewing several projects in Mexico.
Grupo Roales is a leading organization in the regional supply and Specialized Technical Administrative Services and companies in the oil sector, helping to increase productivity, sustained growth and strengthen customer satisfaction, with a commitment to quality service professionals and compliance with the requirements of its customers.