Genoil is working to secure a large desulphurization & upgrading contract in the GCC namely Saudi Arabia, Kuwait, Qatar, and Bahrain. The CEO & President of Genoil have met several times with key Saudi officials including advisors to the King of Saudi and his son. Genoil can assist clients to secure resources and this is something that we are very committed especially for China.
Kuwait Northern Oil Fields :
Kuwait's oil reserves include approximately 13 billion barrels of heavy oil, located primarily in northern Kuwait, with other reserves concentrated in the PNZ.
Saudi Arabia:
Sultanate of Oman:
enoil's project management team will work closely with both regional GCC oil companies & Beijing Petrochemical to assure:
Project management – integrating the activities of the engineering, procurement and construction phases of the project. Genoil will be the program manager to ensure clients expectations are met, acting as the single point of contact in GCC region. Genoil will consolidate under one seamless execution everthing from the sales of the project, international strategic positioning, domestic strategic positioning (right local partners) to ensure the project meets the expectations of all interested parties.
Financing – provide full 100% financing from major Chinese bank's equivalent to JP Morgan Chase Bank.
Resourcing Strategy – resourcing key personnel and experience.
Project controls – Genoil together with BPEC have an enhanced and in depth understanding of managing the project costs and schedules.
Environmental Compliance – Genoil & BPEC
Engineering & Procurement – BPEC shall handle the defining requirements, aligning the stakeholder team and ensuring a correct approach to implementation to assure a successfully completed project. This includes the front end engineering design work.
Construction – BPEC has tremendous experience on project scheduling, costs, staffing, quality and technique to guarantee project success. Their experience in EPC projects allows us to develop projects with no risk.
Commissioning ­– Genoil & BPEC team will lead the commissioning phase focusing on time and specification completion. BPEC has experience commissioning grassroots facilities and ensuring a smooth commissioning phase.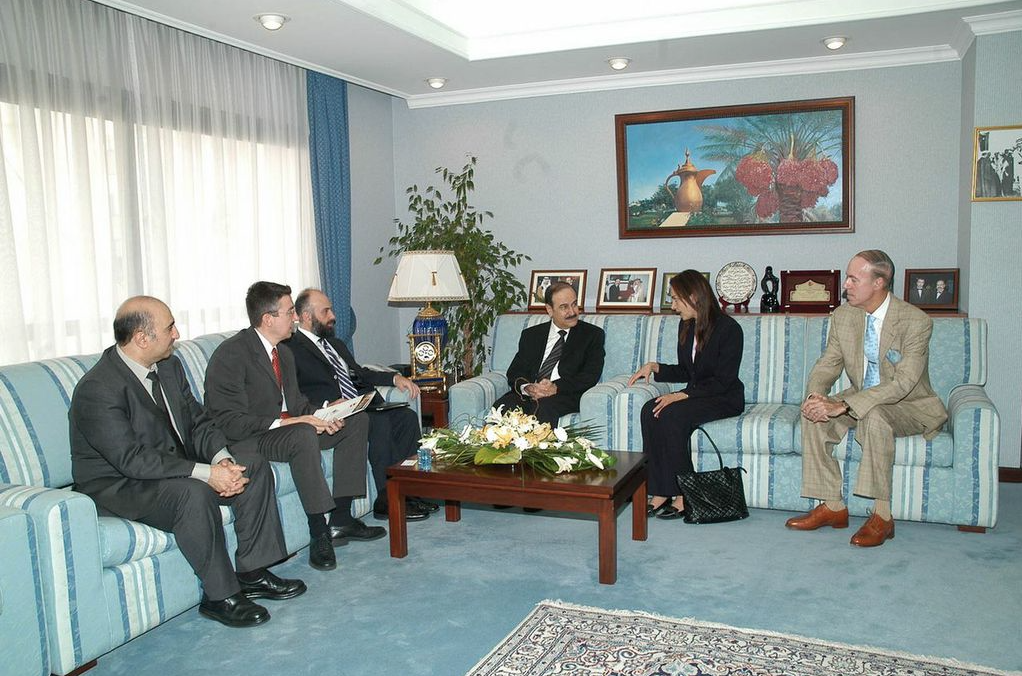 David Lifschultz meeting with Dr. Abdul-Hussain Ali Mirza