Mr. Sears is the Manager of Inisfada Bunkering & Consulting LLC, a company that provides sales, purchasing and trading assistance to companies needing access to international fuel, commodity, shipping, and equipment markets. 
Mr. Sears began his career working in the logistics department of US Steel's shipping subsidiary Navios Corporation, where he used an analog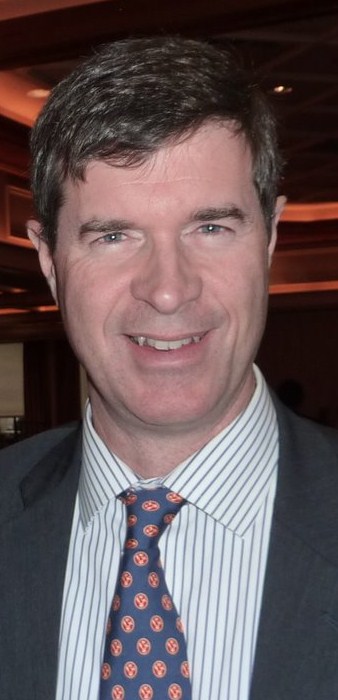 scheduling system to improve the fleet's laden utilization rate. Following work with Navios' operations group, Mr. Sears moved to Continental Grain Corporation.  While at Continental, Mr. Sears managed the transport side of Russian grain export programs from the USA including physical and paper fuel hedging plus the organization of an offshore fueling program at Odessa for vessels low on fuel and unable to berth due port congestion.  Mr. Sears was also the technical manager of two vessels, gaining extensive consumables and equipment purchasing experience and developing a way to profitably trade main engine cylinder liner delivery positions.  In addition, he was a project manager for the conversion of a WW2 era oil tanker hull into a high volume grain barge.  Following Continental, Mr. Sears worked for Eastwind Investment.  There, he managed US to Russia export programs of frozen poultry and backhaul cargoes of non ferrous metals.  Mr. Sears purchased up to 5 percent of all ships fuel sold annually in St. Petersburg.  His fuel hedging activity saved the company up to $7M annually in fuel costs.  Mr. Sears also created an arbitrage program to sell excess ship's fuel, worked on Eastwind's offshore fishing vessel fuel supply program, and developed a fuel purchase finance program which the company leveraged to buy additional vessels on short notice sales.  Lastly, Mr. Sears researched and wrote the operations department portion of a rebuttal of a commercial non performance claim by a joint venture partner which allowed the company to dispute over $6M of the claim.  Following Eastwind Mr. Sears founded Inisfada.
Mr. Sears is an honors graduate of the United States Merchant Marine Academy and holds an MBA in International Business from Baruch College.