THE GENOIL CRYSTAL OIL AND WATER SEPARATION SYSTEM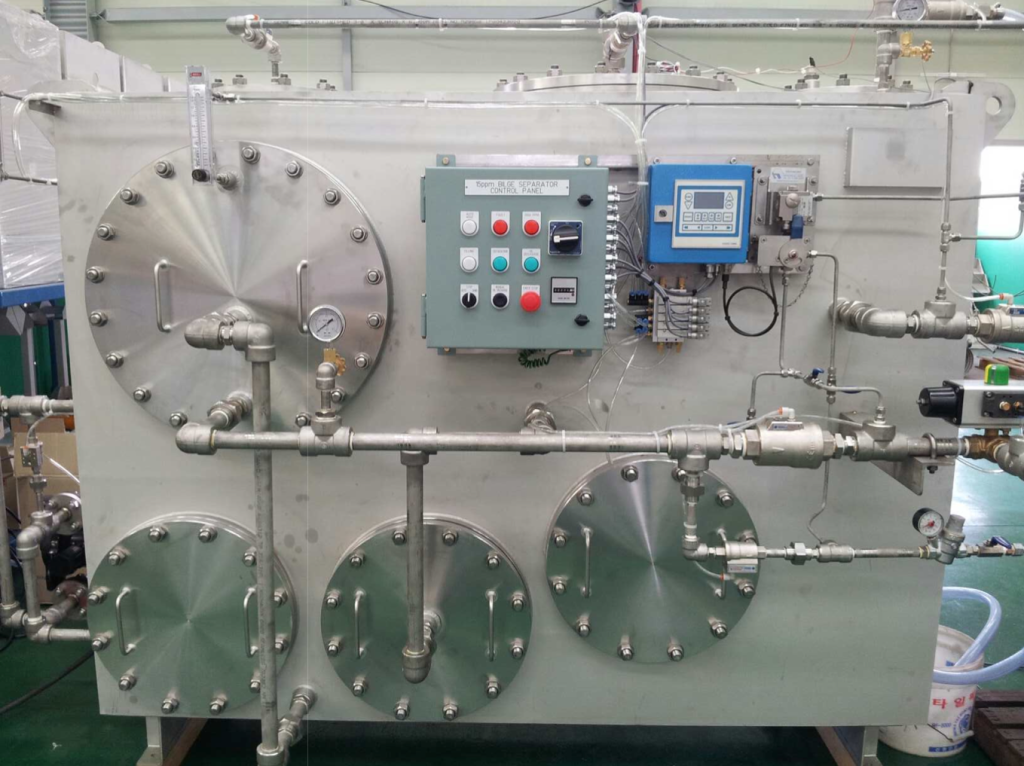 Running 24/7 for 10 years
Designed for the rigors of the oil field, the Genoil Crystal 2-phase oily water separation system was developed to clean a water stream to discharge specifications. At present, refiners use API ponds where the first section utilizes gravitational separation aided by floating oil skimmers to recover oil that is sent to a slop oil tank. This slop oil is then reprocessed in the refinery as a slipstream. The second section of the API pond is primarily a biological process made up of one or two ponds where air is added by either perforated piping or aerators for the bacteria. The HRT is typically anywhere from 30 to 45 days. In this application there would be potential for the Crystal oily water separator in order to substantially improve the overall efficiencies of this process, especially when real estate is at a premium.
The Crystal 2-phase oily water treatment units are designed to separate the liquid phases in six stages located within a single vessel. The Crystal with no internal moving parts is designed to run 24 hours and can keep up with the most aggressive production and drilling quotas. Our Crystal can't break down. We have systems in the field running continuous for decades, 24/7/3650. No environment is too demanding for our units. Our Crystal can handle anything you bring at it. We Guarantee it!
MODELS
Model

Capacity
[liters per hr.]

A
Height
[mm]

B
Length
[mm]

C
Depth
[mm]

Inlet Line
[inch]

Effluent Line
[inch]

Oil Outlet
[inch]

Power
[kw]

Weight
[kg]

600

945

980

485

3/4

3/4

3/4

0.75

1250

1200

1140

660

1

1

1

1

2500

1600

1400

750

1 1/4

1

1

1.5

5000

1791

2080

900

2

1

1

3

IU 40

10000

2200

2080

900

4

1 1/2

1 1/2

5

2900

IU 20

20000

1900

2200

1600

6

3

2

7.5

4800

IU 50

50000

2200

2400

1900

8

4

2

15

9600
IU – industrial use. MU – marine use Specifications subject to change without notice
Each stage is devised to remove oil particles of a certain size and renders the liquid cleaner for the next stage. This ensures greater effectiveness and manageable loads for each stage. Furthermore, it also precludes undue contamination and clogging of various stages by oil, resulting in trouble free-operation.