Independent Iraqi Advisor
Based in Baghdad Mr. Mushref is a Commercial Director of Al Nadif company since 2003 and he is now working as an independent advisor to Genoil. Mr. Mushref will be assisting Raushan Telyashev with local business planning and support. Mr. Mushref is in regular contact with the ministry of oil and has been visiting them frequently where he has presented and discussed Genoil's proposal for development of energy resources and projects in Iraq.
Al Nadif & Company has a close working relationship with the ministry of oil and has done many projects in Iraq. They have access to the key decision makers in both the parliament and the oil ministry and Genoil is leveraging these relationships to further business development in the country. Initial feedback on the Genoil proposal has been very positive, hence the addition of Mr. Mushref to the Genoil team.
Mr. Mushref is an Iraqi national with an extensive business background, he was in charge of the construction of the Palace of the government in the Green district of Baghdad 2004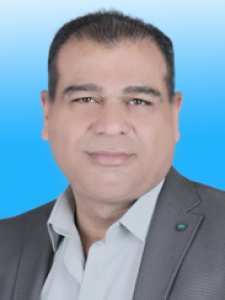 . He then was in charge of management of constructiont of the central office of the Ministry of internal Affairs Baghdad – 2006. He was also responsible for the management of the construction of hospitals for the Ministry of protection of Baghdad. Mr. Mushref supplied (NH2)2CO for the Ministry of economy. He performed construction of tanks Baiji Refinery. Mr Mushref was in charge of the management of the construction of a Pumping installation Althirthar in 2015 as well as the construction of drainage channels in the city of Babylon 2016.