Genoil is an exploration and development company which has experience drilling in the Carribean. We are also working with one of the largest global policy banks to create a new global consortium of companies and lending syndicates to develop ten million barrels per day of oil production from diversified sources around the world. We recently signed a $50 billion LOI to develop 3.5 million barrels per day of new oil production in Russia and Chechnya and to construct refineries and other energy infrastructure. This LOI was countersigned by Andrey Gusak (Андрей Гусак), the President of the Board of Directors of Grozneft, who was employed by Pavel Borodin in the administrative department of the Russian Federation. Pavel headed the Department of Presidential Affairs of The Russian Federation and ultimately hired Vladimir Putin.
Genoil furnished a Middle Eastern client with a $5 billion LOI from a leading policy bank  to fund the development of 3.5 million barrels per day of new oil production in that region as well. Genoil will implement the advanced GHU hydroconversion fixed bed technology in both projects. Through strategic partnerships with Beijing Petrochemical, Anton Oil Field Services & Complant, Genoil is able to provide a full range of "best in class" services to national oil companies from exploration through production, hydrocarbon recovery, downstream solutions, and environmental solutions. Genoil is capable to provide the most structured comprehensive complete solutions for it's clients including the ability to leverage relationships with world leading global equity and debt funding sources combined with the capability of structuring long term product off-take agreements. Genoil can provide its clients with most attractive total package solutions than any other company, especially because of Genoil's much lower overhead, and the importance of relationships and financing in today's extremely challenging market environment.
GHU Hydroconversion Upgrader (GHU), is a proven patented process that greatly enhances the performance of a fixed bed reactor, increasing the rates of hydrodesulfurization (HDS up to 95%), hydrodemetalization (HDM 98%), hydrodegnitrogenation (HDN 53%) and overall performance and lowering costs by up to 75% over standard fixed bed hydrotreating and hydroconversion processes. These results were proved during long pilot plant test runs for Conoco Canada Ltd, with their engineers present at Conoco's bitumen oil fields in Kerrobert, Saskatchewan. Pilot tests proving the same results were also conducted at our 147 acre test site in Two Hills, Alberta for Lukoil and other noteworthy clients.   With a dramatically improved OPEX, customers can capture enormous profits giving them a huge advantage in the marketplace. The GHU can convert the 524 plus fraction by over 80% at the mild conditions of 745 F and 1600 psig and can reduce the acid number from 3.05 to .11.
Low Sulfur Fuel Oil – 0.1% and 0.5 % IMO LSFO : Utilizing the GHU technology around the world, Genoil can produce for the entire shipping industry consistent high quality ISO 8217:2010 compliant 0.1% & 0.5% LSFO (Fuel Oil) at a much lower cost, giving customers a huge competitive edge in the marketplace. Our goal is to meet worldwide demand and provide shipping companies with one standard product globally, that they are already familiar with. Our process is, environmentally friendly and implores latest fixed bed reactor technology. Since 1897, a variety of different hydro-processing technologies have been developed to enable refiners to meet the continuous tightening sulfur specifications imposed upon the industry. Genoil HDS achieves the best results in the world at greatly reduced costs.
Crystal Separation Technology : Crystal Separators exceed regulations by utilizing a filter-less operation, separating oil from water to below 2ppm! This design can be run continuously for years requiring NO down time and has the lowest cost of ownership on the market. Crystal is certified by the US Coast Guard and the American Bureau of Shipping. With no internal moving Crystal is designed to run 24 hours a day in the harshest environments. With an ultra-compact footprint Crystal is extremely customizable and can be utilized in a wide range of maritime and non maritime based applications.   Request a quote
Genoil Latest News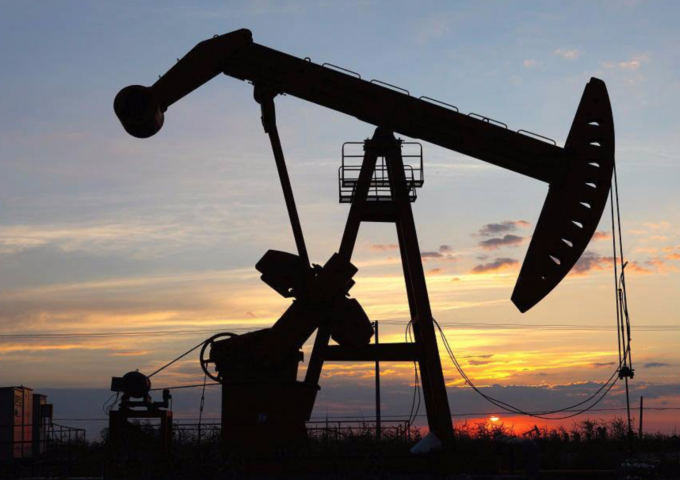 Comments Off

on Genoil Signs Agreement to Develop Five Oil and Gas Fields in Yakutia, Russia, with 1.8 Billion Barrels of Recoverable Reserves
Partners, Affiliates, Clients & Tests
Clean Tech Environmental Awards